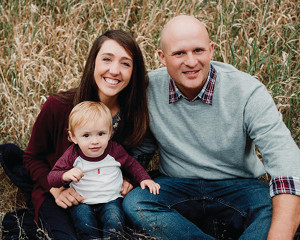 Jeff's Story
"I can honestly say that Crossroads probably saved my life."
A year before checking into the Mission, Jeff had just come home from serving in the military. He felt his life was on track. Then things took a sudden turn as Jeff spent more and more time with friends who were using drugs. He became addicted and blew through his savings.
His father tried to help him by getting him a job working for a family friend out of state, away from his friends. But his addiction ruined this new opportunity, too. He lost his job and was arrested for drug possession.
"I had to make one of the worst phone calls of my life," Jeff says. "I had to call my dad and tell him I was in jail." He knew he needed to make a change. "I asked Jesus for forgiveness of my sin, and asked Him to be my Lord and Savior," Jeff says.
After serving his sentence, Jeff returned home and, at his father's request, began treatment at the Mission. "I couldn't have been in a better place," Jeff says. "I can honestly say that Crossroads probably saved my life."